Patient came in with pain, upper left posterior molar… a periapical was inconclusive… no swelling, no fistula. How can we determine the proper treatment plan today without CBCT..? An essential tool that provides diagnostic information that cannot be determined without it.
Here is a periapical radiograph taken on the same day… diagnostic..?? Perhaps only after you know what's there. And you can only know with CBCT….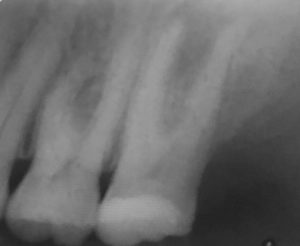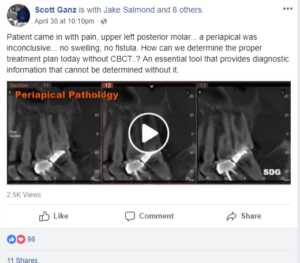 To discuss this case, please visit the Customer Portal.