What is Vatech Assurance?
Vatech Assurance is our promise to our customers that we will not only provide a premium dental imaging device to suit your needs, we will also protect your investment from becoming obsolete by providing multiple options for upgrading to the newest technologies as they are developed while protecting your current device.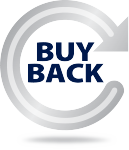 Buypack Program
Within three years of the installation date, Vatech and your supporting dealer will buyback your 2D imaging system, applying 100% of original purchase price you paid towards an eligible brand new 3D imaging system. Rather than upgrading the hardware of an aging imaging system, Vatech will provide a BRAND NEW 3D imaging system if you choose to exercise this buyback option with 0% depreciation! 0% Depreciation!
Maintain your upgradability with a BRAND NEW Imaging system with the Vatech Buyback Program.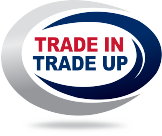 Trade In/Up Program
As technology rapidly evolves, protecting your investment from accelerated depreciation can be found exclusively in the Vatech Trade In/Trade Up Program.
Vatech will provide a trade in value for your 3D imaging system, utilizing a lower-than-market depreciation rate, allowing you to maximize the return for your imaging system when it's time to upgrade to a new 3D device.br
Minimize your long term costs, maximize the residual value of yourimaging system, and upgrade to newer and more advanced technology with ease by participating in the Vatech Trade-in/Trade up Program.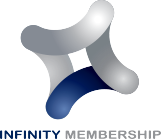 Infinity Membership
The Infinity Membership is an innovative concept which provides clinicians a cost effective, hassle free technology environment allowing the owner to maintain focus on day to day clinical and fiscal objectives, rather than ancillary maintenance and support costs.
Infinity Members enjoy a sanctuary devoid of additional costs related to extended warranty coverage and monthly service and support fees, while afforded the opportunity to participate in complimentary or reduced-rate continuing education.