Ez3D-i Software Tour
Ez3D-i, CUTTING-EDGE SOFTWARE FOR CUTTING-EDGE DIAGNOSTICS
Ez3D-i is the ideal tool to quickly and easily obtain the correct perspectives needed for accurate, true-to-measurement diagnosis.
To initiate the software demo, click 'Start Tour' to begin. Then, choose any of the highlighted buttons to interact with the software.
Start Tour
3D Pan
Use this tab to view the 3D volume in a 2D Pan-type display.
TMJ View
Use this tab to view the patient's temporomandibular joints.
Measure Airway
Use this tool to measure the volume of the patient's airway.
Teeth View
3D preset optimized for viewing the dentition.
Bone View
3D preset optimized for bone rendering.
MIP View
3D preset optimized for endodontic application.
Green CT 17x15
17x15 Field Of View Coming Soon...
We are introducing the 17x15 FOV on our Cellerant Best of Class award winning Green CT Platform, with Auto-Switching technology.
Stay tuned for more details.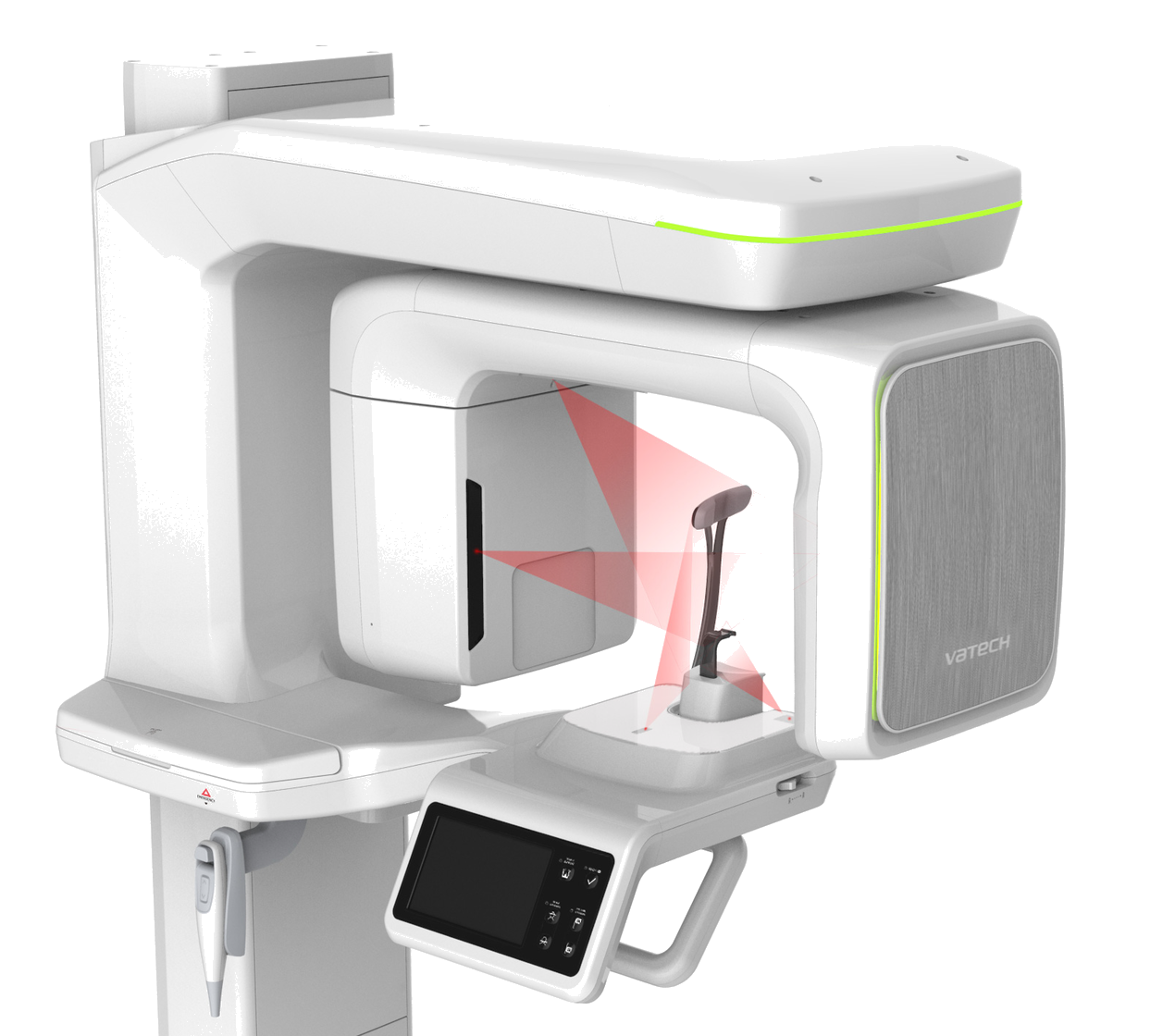 Green CT 2
Green Scan Time
Green CT 2 minimizes motion artifact and enables faster work flow due to its scan time.
It produces superb diagnostic images, which will be a source of pride for any dental practice.
Focusing on the highest quality of patient care, Vatech strives to improve the health and safety of your patients.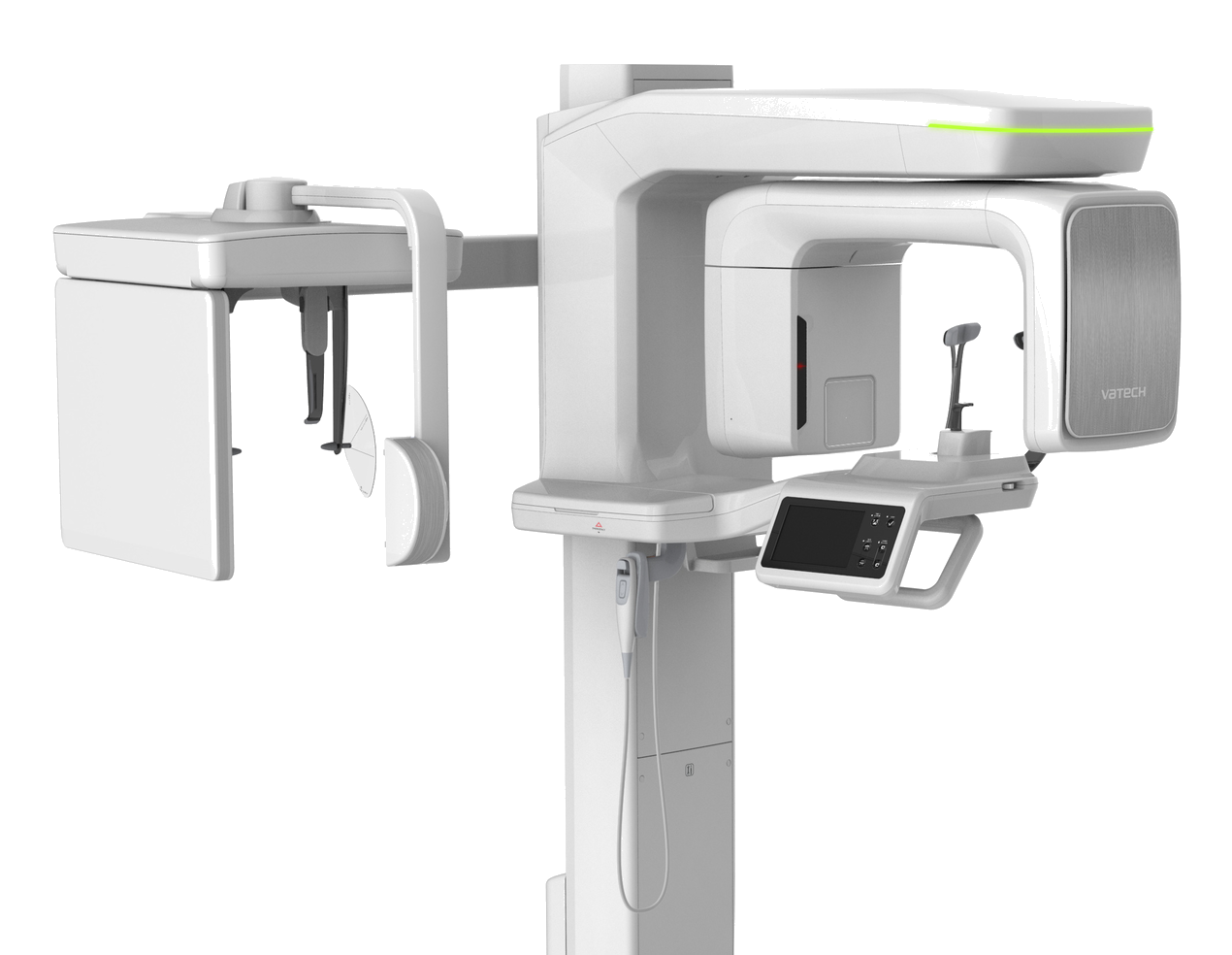 Green CT 2
Advanced 4-In-1 Digital X-Ray Imaging System
Green CT 2 is an advanced 4-in-1 digital X-ray imaging system that incorporates PANO, CEPH (Optional), CBCT and MODEL Scan.
It provides high quality images with lower radiation by combining imaging processing and accumulated experience in dental imaging from VATECH.
This will improve your diagnostic accuracy with increased treatment planning and patient satisfaction.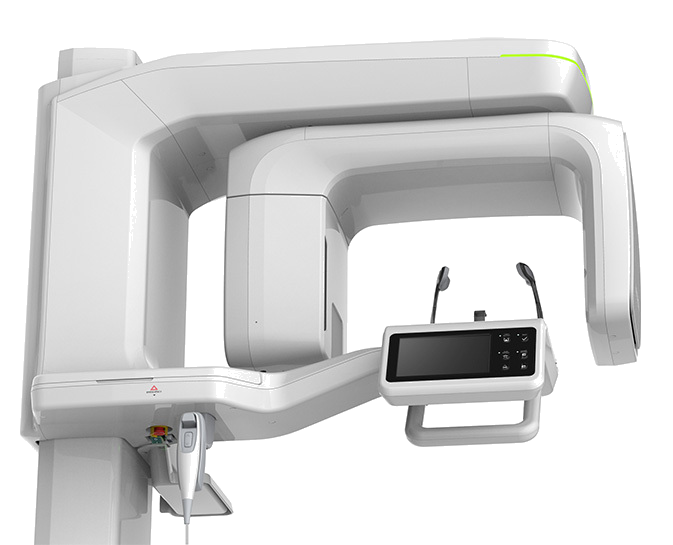 Green CT 2
Multi-FOV Selection
Green CT 2 offers a range of selectable fields of view.
The Multi FOV enables the user to select the optimum FOV Mode and minimizes exposure to areas not in the region of interest.
Select the proper FOV size among 18x10, 13x10, 8x9 and 5x5 based on a particular diagnostic need.
It covers the full arch region, sinus and left/right TMJ and it suits most oral surgery cases as well as multiple implant surgeries.